INFECTION FOCUSED PIPELINE
PLEX-DOXYCYCLINE FAMILY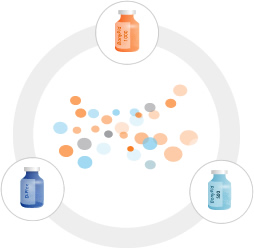 We are developing a family of product candidates for the management of SSIs consisting of PLEX paired with doxycycline, a widely-used, FDA-approved antibiotic, which we refer to as our PLEX-doxycycline family.
Our PLEX-doxycycline family of product candidates are secure antibiotic drug reservoirs that use our PLEX technology to physically encapsulate doxycycline and release it at the local target site at predetermined rates and durations, and are designed to provide localized and prolonged infection management after surgery. The PLEX matrix in this family consists of thousands of layers of polymers and lipids that are designed to mediate the release of doxycycline for up to four weeks.
The product candidates in this family are each based on the same specific PLEX formulation and are designed to be used with doxycycline.
PLEX-DOXYCYLINE FAMILY - PRODUCT CANDIDATES
Our product candidates are supplied as sterile powders and may be administered locally as a powder or paste during surgery to a variety of tissues and solid organs.

D-PLEX100
An antibiotic drug reservoir designed to be implanted during surgery to prevent or treat surgical site infections (SSIs)

D-PLEX1000
An antibiotic eluting ß tri-calcium phosphate (ßTCP) granules, designed for bone related infections applications

D-PLEX500
An antibiotic eluting bone graft substitute intended to fill, augment or reconstruct periodontal or oral/maxillofacial defects while protecting from infections
D-PLEX100: Potential Ability to Treat and Prevent Antibiotic-Resistant Bacteria-Related Infections
Because PLEX is designed to enable the prolonged exposure of a high localized concentration of doxycycline directly to the target site, we believe that D-PLEX100 may be effective in treating and preventing bacterial infections that are otherwise resistant to antibiotics. In a rabbit sternal wound MRSA model, we observed that a single application of D-PLEX100 substantially reduced bacterial content and histopathological evidence of MRSA infection in the sternal wound.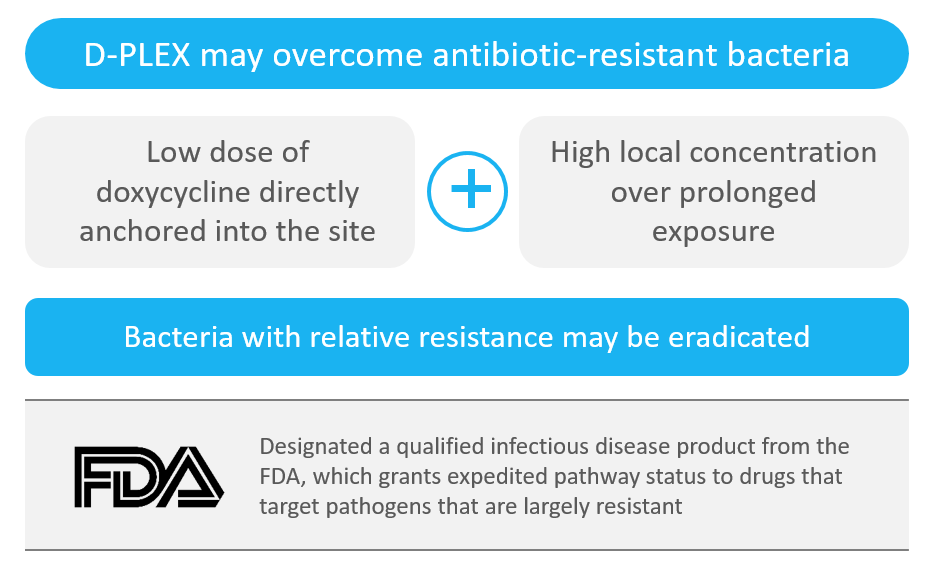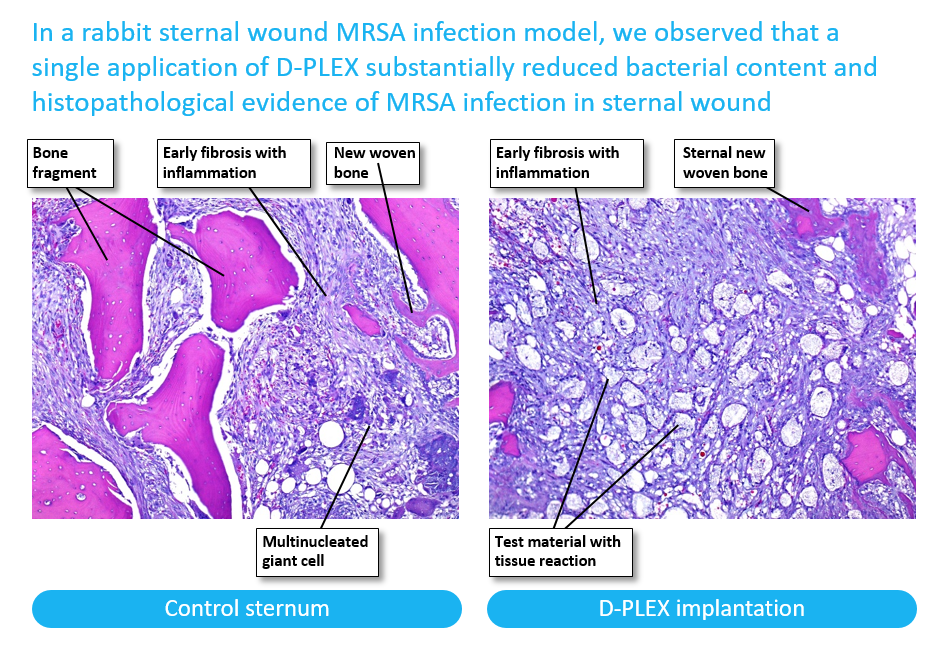 Further, we have observed evidence suggesting the effectiveness of D-PLEX1000 in two investigator-initiated compassionate use cases of osteomyelitis patients identified with bacterial infections, including MRSA, who were not responding to intensive conventional antibiotic treatments and other conventional treatments. After a single application of D-PLEX1000, the infection was eradicated and full bone healing resulted in both patients.
Our internal pipeline includes PLEX-based products, which are designed to release antibiotics in a variety of medical conditions over extended periods of time.